Furnace Repairs from a Reliable Local Team of Heating Service Professionals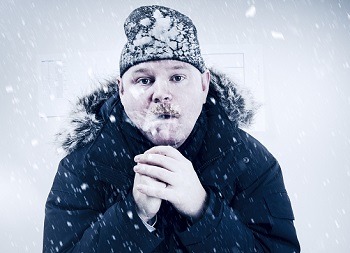 If you use a furnace to heat your home, it's very important that you're able to keep it in the best condition possible. When your furnace develops any problems, it can mean that your home won't be able to to provide you and your family with the comfort that you depend on. During the coldest parts of the winter, problems with your furnace can be a health and safety concern.
At Cooper's, Inc., our professional heating contractors provide high quality furnace repairs in the Topeka area for both homes and businesses. Our heating services team has extensive experience and professional training, so we're always able to provide quick, accurate, and thorough repairs no matter what kinds of problems you encounter. We'll work hard to to get your furnace back into great shape as quickly as possible without sacrificing the quality of our work.
If you need repairs for your furnace, you can always rely on our professionals.
Common Furnace Problems Topeka Residents Face
There are a number of different things that could go wrong with a furnace at any time, but a few problems are much more common than others. Some of the most common furnace problems homeowners encounter include:
Pilot Light Ignition Problems
If your pilot light frequently goes out, your furnace will only produce heat intermittently, or it may not be able to produce heat at all. Our professionals will find the source of this problem and fix it promptly and professionally.
If your thermostat isn't functioning properly, you won't be able to to control your heating system. You may end up without any heat at all. We can repair or replace your thermostat to give you the highest amounts of control possible.
Furnaces are constantly under tremendous amounts of stress and pressure, so they require a great deal of maintenance. We recommend you have your furnace tuned up at least once each year, and you should also have any problems repaired as soon as possible once they develop.
For quality furnace repairs in the Topeka area, please call Cooper's Inc at 785-267-4100 or complete our online request form.
Recent Articles
When Should You Replace Your Water Heater? - Even if you're keeping up with the repairs and maintenance, your water heater will need to be replaced eventually. Being left without hot water for any period of time can be a huge problem, so it's important that if your water is going to need to be replaced, you know about it beforehand … Read More
Prevent Plumbing Problems With These Helpful Tips - At Cooper's, Inc., our plumbers can assist you with any plumbing repairs that you may need, and we also offer a number of maintenance services to help you keep those problems from developing. Our goal is to help you keep every part of your plumbing system in great condition at all times, so we've put together a few tips to help prevent some common plumbing problems … Read More