Clearing Clogs with Sewer & Drain Cleaning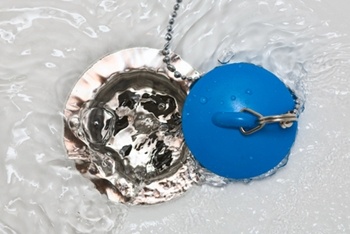 If there's one part of your home that you need to keep in excellent condition, it's your plumbing system. No part of that plumbing system is as important as its drains. Your plumbing system's drains are what connect each part of the system, so they need to be clean and clear-flowing at all times. Clogged drains will lead to poor water flow and create many complications with your home's plumbing fixtures.
At Cooper's, Inc, our professional plumbers in Topeka can provide you with high quality sewer and drain cleaning services to help you keep your Topeka area home's plumbing system as efficient and reliable as possible. Our professionals will be able to thoroughly eliminate any clogs or blockages in your plumbing system's drain, and we'll guarantee your complete satisfaction with our plumbing services.
Call us today to schedule your sewer and drain cleaning services, and we'll be looking forward to working with you.
Drain Cleaning for Bathroom Sinks & Tubs
The sinks and tubs in your bathroom are used every single day, and they play a huge role in your daily life. When these fixtures develop any problems, you need to have them taken care of as soon as possible. Problems with the water flow of your bathroom tubs and sinks can turn everyday tasks into frustrating procedures.
Our plumbers understand how important these parts of your home are to the comfort that you and your family rely on, so we do whatever it takes to make sure that the drainage system in your bathrooms can always work as well and efficiently as possible.
Sewer Jetting Services
Our sewer jetting services utilize a stream of highly pressurized water to rid sewer pipes of grease, oil, scale, and any other build-ups in your sewer lines. Having sewer jetting sewers performed on a regular basis will keep your plumbing system in the best condition possible at all times. Our professionals will be able to get the job done quickly, thoroughly, and safely.
For quality sewer and drain cleaning in Topeka, please call Cooper's Inc at 785-267-4100 or complete our online request form.
Recent Articles
When Should You Replace Your Water Heater? - Even if you're keeping up with the repairs and maintenance, your water heater will need to be replaced eventually. Being left without hot water for any period of time can be a huge problem, so it's important that if your water is going to need to be replaced, you know about it beforehand … Read More
Prevent Plumbing Problems With These Helpful Tips - At Cooper's, Inc., our plumbers can assist you with any plumbing repairs that you may need, and we also offer a number of maintenance services to help you keep those problems from developing. Our goal is to help you keep every part of your plumbing system in great condition at all times, so we've put together a few tips to help prevent some common plumbing problems … Read More