When Should You Replace Your Water Heater?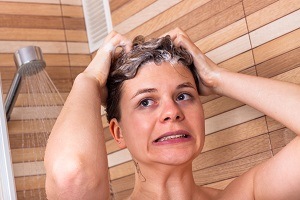 Your heater is consistently under nearly constant pressure and stress, so it requires nearly constant attention, maintenance, and repairs. At Cooper's, Inc. our Topeka plumbers recommend that you have a tune-up or inspection of your water heater at least once a year to make sure that it's as efficient and as healthy as possible.
But even if you're keeping up with the repairs and maintenance, your water heater will need to be replaced eventually. Being left without hot water for any period of time can be a huge problem, so it's important that if your water is going to need to be replaced, you know about it beforehand.
You'll most likely need a professional plumber to tell you for certain whether you water heater will need to be replaced or if it can be repaired. But paying attention to these signs can help alert you to any problems that could point to an upcoming water heater breakdown:
Your Water Heater's Age
Water heaters in Topeka, on average, have a lifespan of about ten years. This number can change based on a few factors, including the frequency of maintenance and the quickness of repairs. Without frequent repairs, it's likely that your water heater's life span could be cut in half.
If you have had your water heater for more than five years, you should start to consider more carefully whether it's time for a replacement. And if you haven't had work done on it in recent memory, call in a professional for an inspection of your home's water heater. We can let you know if you should be concerned about any problems, and how much longer your water heater will last.
Listen for Any Noises
If you hear any loud noises coming from your water heater, it's most likely due to a buildup of sediment inside that isn't letting water through. Sometimes that sediment can be flushed out. But if the problem has gotten too bad, a replacement water may be your only option. Our water heater specialists can help you determine whether repairs can take care of the problem.
Look for Leaks
Often, leaks in your water heater can be repaired. But it's not uncommon for leaks to be irreparable. Leaks in your water heater can be indicators of larger problems that can lead to complete breakdown in the near future.
Remember, not every puddle you find around your water heater is necessarily coming from a leak, so don't panic! The best thing you can do if you've found what you believe is a leak is to call a professional. Our water heater specialists will determine the location of the leak, the cause, and the best way to move forward. It is possible that you'll need to replace a water heater that has a leak.
If you're looking for water heater services in Topeka, call 785-267-4100 or complete our online request form.