Prompt Heating Repairs for Homes & Businesses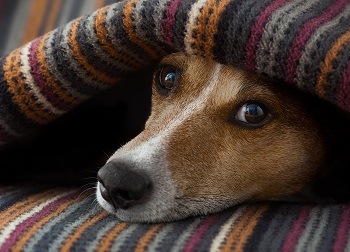 During the winter months, when temperatures range from cold to freezing, keeping your home warm and comfortable is one of your biggest concerns. You need to know that you can rely on your heating not just for comfort, but also, when the temperatures are at their lowest points, for the safety and health of you and your family. At Cooper's, Inc., our professional heating contractors understand how important your heating system is to your home, and we'll always do whatever it takes to keep it in the best condition possible. You can always rely on us for prompt heating repairs for your Topeka area home or business.
Our heating contractors are all licensed, trained, and experienced professionals who can quickly and accurately diagnose and repair any problems that you encounter with your heating system, and we'll thoroughly eliminate those problems. Whether you need routing maintenance, in-depth repairs, or even a full installation, we'll always be ready and eager to tackle the job.
At every job that we perform, we'll always guarantee your complete satisfaction with the work we provide. Call us today to schedule repairs with our heating services team.
Our Professional Topeka Heating Repair Contractors
All of our heating contractors are extensively experienced, so you can depend on us for thorough and accurate repairs no matter how small or large the heating repairs you need are.
We understand what a critical component of your home your heating system is, so we'll always work hard to keep it effective and efficient at all times.
When Does a Heating System Need to Be Serviced?
If you experience any of the following problems with your heating system, contact our heating experts immediately for repairs:
Your heating unit is constantly running.
Your thermostat is malfunctioning.
The fuse box or circuit breakers controlling your heating unit is stripped or blown.
There is a lack of heat in one or more parts of your home.
Your heating unit's pilot light is out.
You smell any gas-like odors in your home.
There are squealing or rumbling noises coming from your heating unit.
The blower fans are constantly running.
Our professional Topeka heating contractors will inspect your heating unit, diagnose the problem and repair the unit so that your home can be as warm and comfortable as possible at all times.
If you need heating repairs in the Topeka area, please call Cooper's Inc at 785-267-4100 or complete our online request form.
Recent Articles
When Should You Replace Your Water Heater? - Even if you're keeping up with the repairs and maintenance, your water heater will need to be replaced eventually. Being left without hot water for any period of time can be a huge problem, so it's important that if your water is going to need to be replaced, you know about it beforehand … Read More
Prevent Plumbing Problems With These Helpful Tips - At Cooper's, Inc., our plumbers can assist you with any plumbing repairs that you may need, and we also offer a number of maintenance services to help you keep those problems from developing. Our goal is to help you keep every part of your plumbing system in great condition at all times, so we've put together a few tips to help prevent some common plumbing problems … Read More