Schedule a Heating Tune-Up Today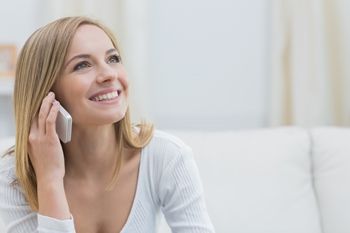 During the fall, winter, and early spring months, you and your family rely on your heating system for comfort almost every day. The winters in and Kansas can be harsh, and for much of the colder parts of the year, a malfunctioning heating system can be more than just inconvenient or uncomfortable—often, it's a matter of the health and safety of you and your family.
Unfortunately, though, it isn't always easy for homeowners to know when repairs are necessary, but regular heating tune-ups can help you maintain your heating system's efficiency and effectiveness throughout the year.
Your heater can break down at any time, and it's easy to not know when you need to have repairs performed. Regular tune-ups of Topeka heating system can help homeowners maintain the efficiency and effectiveness of their heaters throughout the year.
At Cooper's, Inc., our professional heating contractors recommend that you have a tune-up performed on your heating system at least once each year, preferably in the early fall, before you begin heating your home on a regular basis. During a heating tune-up, our heating services professionals will find any problems with your heating system and repair them before they cause significant damage, which will help you keep your heater running efficiently and effectively at all times.
Preventative Maintenance
Any time that you notice any problems with your heating unit, the best thing that you can do is call a professional to inspect and tune-up the unit.
If you notice an increase in your home's energy costs when you haven't been using your heating system more frequently, there is most likely a problems with some part of the system that should be taken care of before it gets worse. Even if it seems to heating your home well, a heating tune-up will help to pin-point and eradicate problems while they're still in the early stages of development.
Taking preventative measures against larger problems will first save you money on more expensive repairs in the future, and it will also keep your heating system more efficient, which will lower your home's energy costs year-round.
If you are interested in scheduling a heating tune-up in the Topeka area, please call Cooper's Inc at 785-267-4100 or complete our online request form.
Recent Articles
When Should You Replace Your Water Heater? - Even if you're keeping up with the repairs and maintenance, your water heater will need to be replaced eventually. Being left without hot water for any period of time can be a huge problem, so it's important that if your water is going to need to be replaced, you know about it beforehand … Read More
Prevent Plumbing Problems With These Helpful Tips - At Cooper's, Inc., our plumbers can assist you with any plumbing repairs that you may need, and we also offer a number of maintenance services to help you keep those problems from developing. Our goal is to help you keep every part of your plumbing system in great condition at all times, so we've put together a few tips to help prevent some common plumbing problems … Read More