Local Heat Pump Repair & Service Pros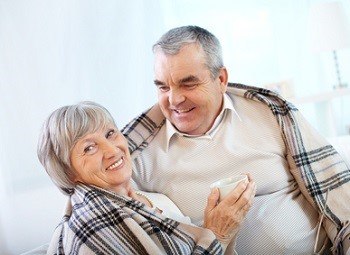 Heat pumps can significantly improve the energy efficiency of your home, and they're excellent for heating and cooling your home, so they can provide great benefits throughout the year. They work by transferring heat from one area to another rather than by generating heated or cooled air themselves. That makes them very energy efficient, even if they may need to be used in conjunction with another heating or cooling unit. At Cooper's Inc., our professional heating contractors can provide high quality heat pump repairs to help you ensure that the system is always as effective and efficient as possible.
Heat pumps are a great way to keep your home's HVAC system as efficient as possible, and our heating contractors can provide you with any services you may need to keep your heat pump functioning optimally at all times. We provide heat pump repairs in the Topeka area that are totally thorough and accurate, and we'll guarantee your satisfaction with all of our heating services.
Give us a call today to schedule your heat pump services, and we'll be looking forward to working with you.
Our Heat Pumps Services Include:
Heat Pump Repairs
Heat Pump Maintenance
Heat Pump Installations
Heat Pump Annual Service Agreements
Heat Pump Inspections
When your heat pump develops any kinds of problems, it's very important that you have them repaired as soon as possible. However, because heat pumps are frequently used alongside other HVAC units, it can be difficult to determine which of these systems is the cause of the problems. Our team of heating and air conditioning contractors will be able to fully inspect your HVAC system to find the precise cause of any problems that the system experiences.
After we find the source of the problems, our experts will be able to perform high quality repairs that will ensure that your entire HVAC system is kept in excellent shape at all times.
For quality heat pump repairs in the Topeka area, please call Cooper's Inc at 785-267-4100 or complete our online request form.
Recent Articles
When Should You Replace Your Water Heater? - Even if you're keeping up with the repairs and maintenance, your water heater will need to be replaced eventually. Being left without hot water for any period of time can be a huge problem, so it's important that if your water is going to need to be replaced, you know about it beforehand … Read More
Prevent Plumbing Problems With These Helpful Tips - At Cooper's, Inc., our plumbers can assist you with any plumbing repairs that you may need, and we also offer a number of maintenance services to help you keep those problems from developing. Our goal is to help you keep every part of your plumbing system in great condition at all times, so we've put together a few tips to help prevent some common plumbing problems … Read More